Just when the world thought we were all going to get back to normal, global chaos erupted to upset people's lives and businesses. In late July several natural disasters disrupted countries like Germany and China. On the pandemic front, a new wave of COVID-19 swept across the globe. In South Africa, a cyber-attack targeted the country's ports.
These events left people wondering what was next.
As global supply chains venture dangerously near their breaking point, companies are looking for answers. The flow of raw materials was already in a fragile state and now are barely holding on. Participants at every point of the supply chain have been touched, including the acquisition of parts and consumer goods. Shipping specialists and economists provide a dim view of the landscape. Some are even calling it a crisis.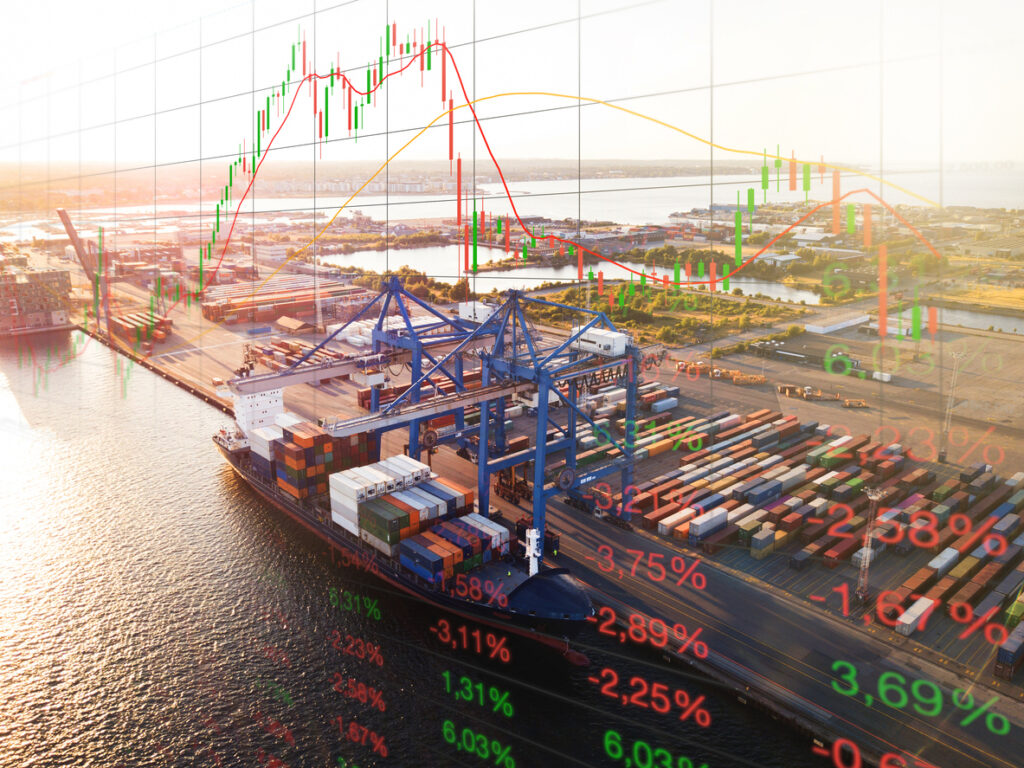 Nature vs. China and Germany
In the latter part of July, Europe and China underwent massive flooding which was considered a substantial blow to global supply chains. As the industry was attempting to recover from the effects of the COVID pandemic, there was a wave of disasters, both natural and manmade, that resulted in increased shipping prices, shipping delays, and container shortages.
Around July 17, 2021, heavy rainfall brought severe flooding to Europe, including parts of Switzerland and other countries. However, the countries that got the worst of it were Belgium and Germany. The Rhineland-Palatinate state in Germany was the area that really bore the brunt of Mother Nature's wrath. North Rhine-Westphalia, the most populated state in Germany, was also severely affected.
The flooding broke the railway links including the one that runs from Slovakia and Czech Republic into the ports of Hamburg and Rotterdam in Germany. There are reports that in Hagen actual parts of the railway are missing. This has started a domino effect all along the global supply chain. Cargo being moved in and out of the country has been disrupted which has resulted in delays. This means customers won't receive their goods when expected or promised, but it also means that manufacturers can't get the raw materials that they need to produce the goods that the customers want.
On July 16, 2021, German steel making behemoth, Thyssenkrupp, declared force majeure. A force majeure can be declared by a company when it is faced by profound unforeseeable circumstances like severe flooding and other natural disasters, which would create a barrier preventing the company from fulfilling its contractual duties. The force majeure essentially absolves them from any penalties due to failure to carry out those duties.
In China, the province of Henan is landlocked, disrupting the supply flow of coal and wheat. Without the railways, the goods cannot be moved. There are no viable alternatives. Henan is a major player in the Chinese economy. In the summer of 2021, the province produced 38 million tons of wheat.
Another Wave of COVID-19
The logistics industry was already shaken up and still recovering from the initial impact of the global pandemic. As things began to appear to be returning to normal, another wave of the virus swept across the world. The Delta variant of the coronavirus has had a tremendous, devastating impact on parts of Asia. In response, several nations have gotten aggressive in an effort to protect their people. One measure was to cut off land access for sailors.
This was a terrible blow for the logistics industry as captains have not been able to rotate their crews. This leaves an estimated 100,000 sailors stranded at sea, exhausted and burned out but unable to return home even though their stint has ended. In a very sinister way, it looks quite similar to the 2020 lockdowns at the height of the early pandemic. Many companies are declaring a crew crisis and global supply chains are being hit hard.
Impact on a Global Scale
These events lead to serious disruptions in the supply chain. As a result, participants will see delays in shipping as well as production. You can also expect to see rates increase as it becomes more expensive to ship goods, but production costs will also increase as manufacturers will find it difficult to obtain raw materials. Shipping those raw materials will also be delayed and have higher costs as well. It is a vicious cycle.
The crew crisis that is a result of port regulations will hit ocean freight very hard. As a result, you can see other industries hit as well. Iron ore, oil, electronics, and food are often transported via ocean. Those that rely heavily on ocean freight will feel the crunch the most, but there is the potential for all industries to be impacted.
Container companies are also facing serious challenges as empty containers become more and more scarce. There is little room on the vessels and the ports are filling up as well since there isn't much moving out with the restrictions regarding seamen being allowed to disembark at the ports.
The entire operation is slowly grinding to a halt and goods, warehousing, and storage are stacking up with nowhere to go. The natural disasters have exacerbated these issues on land as well, leaving China and Germany in particular, to try to come up with innovative solutions that will remove the barriers and get the supply chain working as it should.
This leaves the U.S. with some challenges if any part of the supply chain leaves the country. However, experts around the world are working to find ways to work around the challenges or eliminate them. A new normal calls for new protocols and processes.
As the world changes we must meet the new challenges head on, carving out our path and sometimes finding new ways of doing things. At LOA International, we are committed to our customers which means we are resilient and flexible, adjusting to the changes in ways that are in the best interest of our customers. Call us today to learn more about what we are doing to meet the needs of our customers while making changes that allow us to stay current and competitive in a rapidly changing world.