The COVID-19 pandemic turned the entire world upside down. It touched nearly every industry. Many businesses went remote and many businesses that we would have traditionally interacted with face to face, now is only available virtually.
As shutdowns occurred across the planet, supply chains were stressed, stretched to their capacity and often completely broken. While this has been devastating for so many businesses, it has highlighted a need for freight forwarders, as well as businesses all along the supply chain, to have the ability to re-engineer, to adapt quickly to rapidly shifting supply chains.
The disruptions also brought excessive freight rates due to all the disruptions in capacity issues. Consumer demand for goods has risen sharply and ports have been typically very congested or completely closed. As companies replenish their supplies and restart production – or try to return it to the previous capacity, it becomes very apparent that the technology behind this network is running in high gear.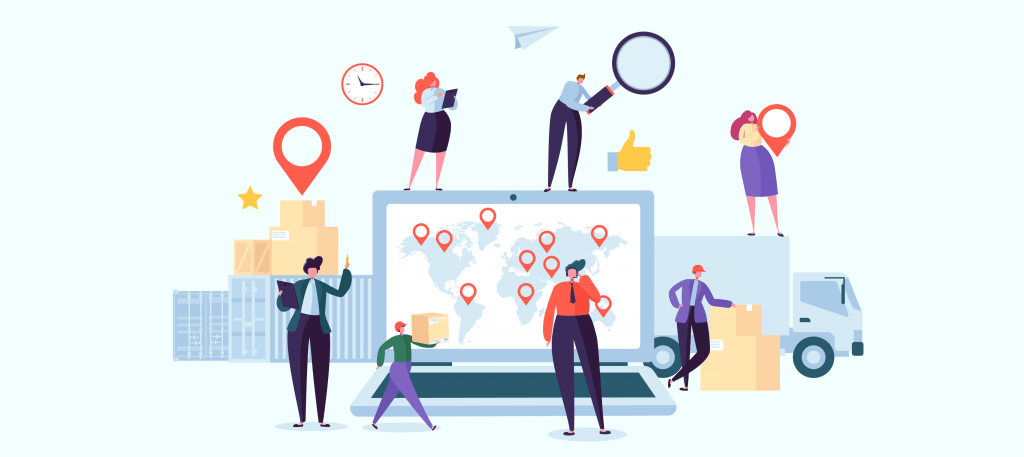 Agility is the name of the game.
Agility is a main concern for freight forwarders. A company's ability to adapt to challenging situations is what can make or break a freight forwarder. The pandemic brought a lot of problems to the surface. Agility and adaptability are big ones.
In the early days of the pandemic, many difficulties arose. Of course, there were the port closures, but there were also container shortages which impacted storage and shipping. To add to the difficulty, transport by both air and sea were impacted by company closures. This led to companies closing, leaving the freight forwarders to find alternative means for shipping.
They changed routes and began using more charter flights as well as converting passenger planes into aircraft that transported cargo.
In the midst of all that, technology rose up. It became abundantly clear that technology was vital for increasing efficiency as well as improve operation and services.
Digital solutions kept freight forwarders on track during the chaos of the pandemic.
As the world seemed to come to a standstill, the freight forwarders leaned heavily on digitalization. By finding tech solutions that enhanced transport service global visibility in real time and facilitated a more efficient operation as they moved across supply chains, the tech kept up.
Many freight forwarders have customer portals that maintain massive data while improving the entire process that starts with the order and ends with delivery. The tech allows for shipment visibility, inventory management, and so much more.
Tech also kept customers connected when the pandemic was in full swing. Customers were able to work remotely and reach out to their vendors. These programs allowed customers to track and tract shipments. It also identified potential disruptions.
By mapping out a supplier network, freight forwarders can use tech to divert shipments and speed them up, thus quickly resolving issues that can arise with carriers and suppliers.
How technology helps freight forwarders.
The pandemic forced all of us to step back and analyze a complete disruption in daily life. Then it prompted companies to form a response.
And tech has aided freight forwarders in some pretty incredible ways.
It encourages growth by creating new pathways through data insights – Lack of data makes it more difficult for companies to make necessary adjustments along the supply chain. When they don't have good operational visibility, it is nearly impossible to efficiently and effectively identify a new situation and act accordingly. Having access to vital data makes a company more maneuverable.
It improves and clarifies communication. Traditional communication is unreliable. It is not stable, it is not secure, and it is not fast. Automation streamlines the process so all functions can be managed seamlessly. At any point a customer can see where a shipment is. All teams are on the same page and able to communicate in real time, coordinating and addressing issues as they arise.
It has an alert system that keeps everything on track. When a milestone is missed, an alert is triggered so that stakeholders can be informed of the issue and are able to quickly address it. By keeping an alert system in place, any issue at any point can be addressed right away or before it becomes a problem.
It is the way for the future. Face it, everything is becoming digital. Freight management is no exception. Paper trails and endless files are cumbersome, unstable, and require a lot of space. In order for a person across the country to have the ability to view a file, they must request it, it must be shipped, and they have to wait for it to reach them. Digital files can be transferred in an instant with no waiting and no hassle. In a post pandemic world, freight forwarders are discovering tech in a new and even more useful way.
The pandemic did present some challenges for freight forwarders – but it also highlighted many opportunities for improvement. Tech is here to stay, no doubt about it. It is going to get bigger and figure more prominently into not only freight forwarding and the logistics industry, but into our everyday lives.
At LOA International, we have the technology to ensure that the entire course of your shipment goes smoothly. In the event of any issues, we are able to quickly adapt and keep the wheels turning. Trust us with your cargo and join our many satisfied customers. Contact us today for more information.